Ellen Runs the 2017 NYC Marathon
Follow Ellen from Team SportTracks on her quest to crush 26.2 in NYC
Ellen Moss is an experienced and impressively fast endurance runner, in addition to being a long-time member of Team SportTracks. However, in her prolific running career, one race has always eluded her: the New York City Marathon.
2017 is the third year Ellen has signed up, but she has yet to cross the starting line. In 2012 she was in the city with an official race packet in hand when Hurricane Sandy swept through, leading to the cancellation of the event. In 2014 her fitness was strong — thanks to the rigor of the Hansons training method. Unfortunately, her distaste for that training style (in addition to other non-running forces) led her to not compete.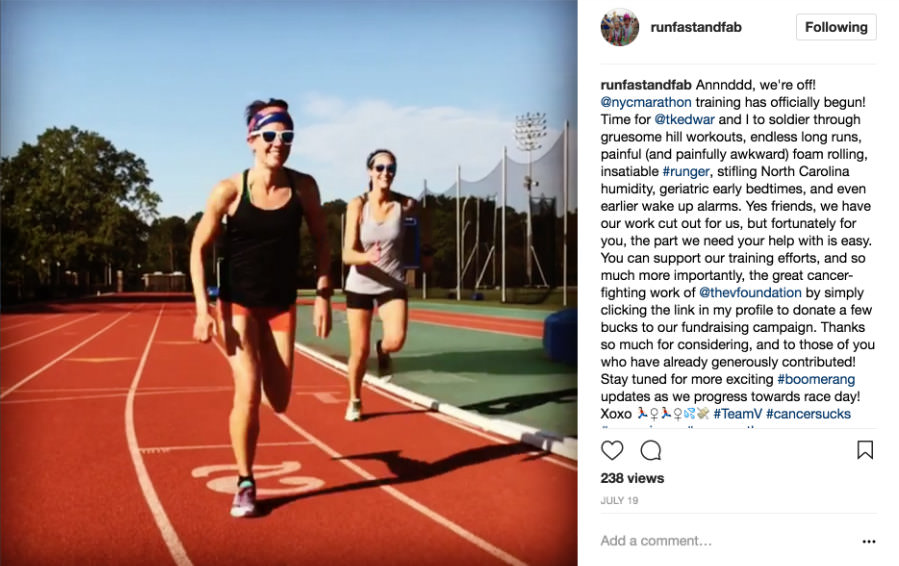 Giving up on a dream isn't in Ellen's DNA. She is currently in prime shape to finally crush this race, and hopefully PR with a goal time of 3:20! But she's isn't just running to outdo herself. Ellen raised over $3500 USD for The V-Foundation for Cancer Research (you can contribute to her fundraiser here).
We thought it would be fun to share her marathon adventure, so we'll be sending out updates on our social media channels before, during, and after the race. You can keep up with them by following the #EllenRunsNYC hashtag. We kicked things off in early October with a Facebook live video:
We caught up with Ellen again two weeks later in a Twitter live video and talked about the longest run of her training plan. Here's what the Workout Detail page looked like from her 22 mile (35.5 k) run:
You can find Ellen's race reports and other writings on her I'm Doing it! I'm Not Sucking! blog, and her occasional contributions to the SportTracks blog (like the humorous review of the Hansons Marathon Training Method book).
Race day is rapidly approaching. Help us cheer on someone who is both a teammate and a reliable source of inspiration. Go Ellen! :)