U.S. Paralympic Athlete Fights the Odds with SportTracks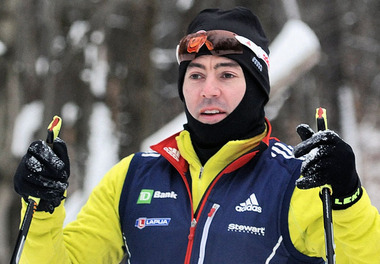 Augusto "Goose" Perez is a multisport Paralympic athlete, fighting the odds and smiling every day. Perez has battled cancer four times in 14 years, but does not let that stop him. He states, "My kids and my wife motivate me." In 2000, Perez was diagnosed with soft tissue sarcoma at the age of 28, and one year after he and his wife, Brenda, got married. Soft tissue sarcoma attacks muscles, nerves, tendons, and tissues and spread throughout Perez's right leg.
In 2003, it was determined the leg would have to be removed. Perez states to a Syracuse (Perez's hometown) blogger, "I asked him how long I'd be in the hospital and he told me four days. I told him to take me on Tuesday because I have a graduation party I have to go to on Saturday." He did, in fact, attend the party.In 2005, Perez decided to give wheelchair curling a try and made the Paralympic team just seven weeks later.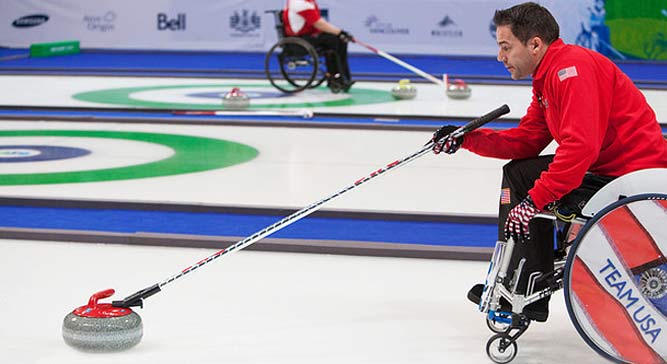 He became a key player in the 2010 Vancouver games, and is making the transition to Nordic Skiing for the 2014 Sochi games after determining this was his last chance to succeed in the sport. His training has been affected by cancer treatments, but Perez's strength and determination prevails. Perez states his initial goal was, "To reach a competitive level, but goals change as you progress and get better." He trains up to three hours a day sometimes with coaches, James Upham of Main and Eileen Carey of Vermont, but at home his wife is his biggest training asset. Furthermore, Perez relies on SportTracks.mobi to assist his training. "SportTracks helps me by tracking workouts, seeing my heart rate at all times, and comparing terrain to see if I am mentally or physically struggling."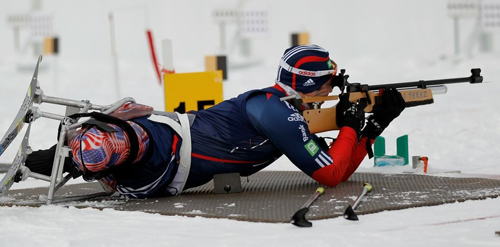 His pre-competition routine is pretty basic: check his race gear, medium dinner, early to bed, a light breakfast, shower, and in his words, "Game on." Perez has launched a GoFundMe Campaign to raise funds for his cancer treatments. SportTracks is honored to support such a worthy man and athlete. Goose Perez is an inspiration to all individuals overcoming struggles and persevering.
The 2014 Sochi Paralympic Games have quite the athlete on their hands and we are pumped to see how he advances! Good luck, Goose! Follow Goose's progress and the 2014 Sochi Paralympic Games with the hashtag: #TrackingSochi and on our website HERE!